Ticket Name
Sale Ends
Price
Quantity
DE&I Leadership Series: Breaking Barriers - CM Only
Login or Join to view tickets
Event Details
Events reserved for Corporate and University/College Memberships focus on topics specific to supporting organizations looking to elevate their diversity, equity and inclusion (DE&I) initiatives and protocols and expanding business development and innovation (BD&I) best practices. If you are interested in learning more about our Corporate and University/College Memberships, email elizabeth@womenofthevine.com
Join Women of the Vine & Spirits for a DE&I Leadership Series
Breaking Barriers
Wednesday, August 10
11:30 AM PST / 2:30 PM EST
Zavi Bailey
Business Resource Group Manager
Office of DE&I
Constellation Brands

Matt Deegan
SVP, Chief Sales Officer
Constellation Brands

Joe Suarez
VP, Investor Relations
Constellation Brands

Facilitated by
Elizabeth Campbell Boyd
VP Corporate Membership & Engagement
Women of the Vine & Spirits
WOTVS Corporate Members will hear from senior male executives Matt Deegan, Senior Vice President, Chief Sales Officer of Constellation Brands and Joe Suarez, Vice President, Investor Relations of Constellation Brands, and why they are committed to DE&I and what we can all be doing to break barriers and create a culture of inclusivity in our communities and companies.

Joined by Zavi Bailey, Business Resource Group Manager, Office of Diversity, Equity & Inclusion of Constellation Brands, these unscripted live chats will dig into the topic through authentic conversation about why DE&I is important to them, who has influenced them along their life and career path, and their vision for the future of the alcohol beverage industry.

Facilitated by Elizabeth Campbell Boyd, VP Corporate Membership & Engagement of WOTVS, attendees can expect frank questions, honest answers and real-life lessons on how these senior male executives commit to taking action as an individual, a community member and a corporate leader.
Who Should Attend:
Company Owners, Executives and Family Members, DE&I Professionals, HR and Talent Professionals, ERG and BRG Leaders and Members, Male Members to learn from these senior leaders how to be an effective ally, and anyone interested in learning more about how other companies are engaging in a more inclusive industry.
Once you register you will receive an email with the link to access the session. If you need further assistance please Contact Olivia Campbell, Membership Coordinator, Women of the Vine & Spirits.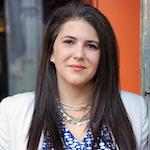 I am a diversity, equity and inclusion practitioner and business leader passionate about building strategies and inclusive organizational culture. Leading with a focus on empathy, authenticity, humor, and strategic thinking, I deploy high eq, empathy, and effective communication skills in everything I do, which includes embracing difficult discussions to dig in and solve difficult problems. Being of service and in service to others is a priority to me both personally and professionally.
My professional experience ranges from legal administration, business management, hospitality, wine and spirits sales, to my current role in DEI
Managing Constellation Brands' 9 business resource groups and collaborating with the dei team and our partners in the business, to execute CBI's corporate DEI strategy.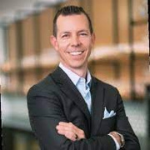 Matt Deegan is Constellation's Senior Vice President and Chief Sales Officer, reporting to Robert Hanson, Executive Vice President and President, Wine + Spirits. In this role, Matt is responsible for overseeing the wine and spirits sales organization, inclusive of the U.S., the Americas, sales strategy and commercial planning. Matt joined Constellation Brands in 2016 as Senior Vice President, sales for the company's Wine and Spirits division, where he was responsible for managing 19 states.
Before joining Constellation Brands, matt held a number of senior leadership roles in sales and marketing with increasing responsibility at Campari, Beam Suntory, and Southern Wine and Spirits.
Matt and his wife Jori reside in Elmhurst, Illinois with their three daughters. Matt is an avid runner who enjoys playing golf, reading and spending time with his family.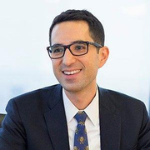 Joseph recently joined Constellation Brands as Vice President of Investor Relations. Prior to joining Constellation Brands, Joseph held the role of Managing Director in the Strategy division of Teneo - a global advisory firm dedicated to working with the leaders of the world's most complex organizations on the most pressing reputational, transformational and capital markets issues.
Earlier in his career, Joseph spent over ten years across a range of commercial, governance and financial positions at BHP Billiton and Rio Tinto - two leading global resources companies. He graduated from The University of Chicago after three years of attendance with two Bachelor Degrees - one in Economics and one in Mathematics.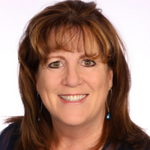 In her role as VP, Corporate Membership & Engagement, Elizabeth works with Women of the Vine & Spirits Founder & CEO, Deborah Brenner, on creating innovative content and programming aimed at driving change toward a more diverse, equitable and inclusive beverage alcohol industry.

Elizabeth's career has provided her with a comprehensive background in hospitality, giving her a front row seat to understand the need to both being innovative to stay relevant and to knowing your customer to stay on trend. She started with 10 years in catering and sales at The Claremont Resort & Spa, which included representing this property, along with the full portfolio, under Preferred Hotels & Resorts. Drawn away from the hotel side of the business by a corporate client, Elizabeth then took the reins of the Travel & Convention Department for Discovery Toys, with a scope of both domestic and internal contracting for their incentives, and large production conventions. From there Elizabeth moved to a consulting role, starting her own company, focused on assisting multiple clients, in different industries, with their global corporate and incentive bookings from site selection through to onsite logistics and budgeting/billing. It was in this role, where she was first introduced to Deborah and Women of the Vine & Spirits (WOTVS).

Elizabeth felt an immediate connection to the diverse, equitable and inclusive (DE&I) and business development and innovative (BD&I) work Deborah was doing with Women of the Vine & Spirits, and since that first meeting has never looked back.

With great respect for the interconnective relationships between each sector of the hospitality industry, Elizabeth is focused on delivering resourceful results in a disciplined and respectful manner. In her spare time, she like to travel, hike and create memories with her family.