Ticket Name
Sale Ends
Price
Quantity
C-Suite Insights: Challenging the Status Quo - Women Disrupting & Rethinking the Business of Wine
Login or Join to view tickets
Event Details
Join Women of the Vine & Spirits for
our Leadership Series:
"C-Suite Insights"
Challenging the Status Quo:
Women Disrupting & Rethinking the Business of Wine

Thursday, January 20
11:00 AM PST / 2:00 PM EST
Cheryl Durzy
Chief Executive Officer
LibDib, LLC

Interviewed By
Jill Osur
President & CEO
Teneral Cellars
Leadership is a process of social influence, which maximizes the efforts of others, toward the achievement of a shared goal. Each of us can be a leader and make a positive difference, whatever our title or position.
In this C-Suite Insights, we will discuss:
How questioning the status quo can lead to greater creativity and innovation.
Not accept patterns in the industry because its the way "things are always done."
How creativity and freethinking leads to new innovations, processes and solutions.
How the tiers are changing, and how we can all work together to find our way.
How diversity of experiences and voices brings more value to the wine experience/culture and bottom line
Who Should Attend:
Current and future managers and leaders
Women Owned Businesses and Entrepreneurs
HR Professionals
---
Introducing the First-of-its-Kind List of Female Leaders in the
Alcohol Beverage Industry, Worldwide
The Women of the Vine & Spirits C-Suite honors and recognizes leaders that are change-makers, co-creators and curators
in the alcohol beverage industry.
Visibility of women in traditionally male-dominated roles and industries cannot be underestimated.
These women have earned their place at the top as forward-thinkers, disruptors, innovators and icons using their voice and position
to inspire others to follow in their footsteps.
Qualifying Corporate Members that would like to be included in our C-Suite need to complete this form.
---
Once you register you will receive an email with the link to access the session. If you need further assistance please Contact Olivia Campbell, Membership Coordinator, Women of the Vine & Spirits.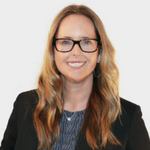 Cheryl has nearly 20 years of experience in wine sales and marketing, which provided her with the opportunity to test her entrepreneurial skills and found Liberation Distribution (LibDib) in June, 2016. As CEO, she lead a team that is building and marketing a platform-based alcohol distribution business.

Being part of a family business afforded her a number of opportunities to to develop her skills within all sales channels (wholesale, direct, direct-to-consumer, International). In addition, She has a number of wine industry related certifications from the Court of Master Sommeliers and the Wine and Spirits Education Trust which provide her with the confidence and expertise to weigh in on all aspects of the winery's business (winemaking, vineyard, business development etc).
LibDib provides distribution to any brand. For more information please visit their website!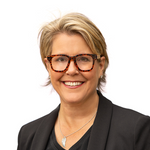 As a former collegiate scholarship softball player at the University of California at Berkeley, Jill has been able to combine her passion for competing and activism into a successful and prosperous career as an entrepreneur. Jill's personal and professional mission is to elevate women and inspire change. She is the founder of Teneral Cellars, a woman owned and run wine business that elevates women and uses wine as a conduit for change.
Jill is a public speaker who helps female executives and entrepreneurs learn how to strengthen their leadership by tapping into the head, heart & gut. Jill is a seasoned sales and marketing executive and passionate about coaching and developing young talent. Jill was the 2021 winner of the Women Presidents' Organization Adrienne Hall Award for Breaking Down Barriers, the recipient of a 2012 Bronze Stevie Award for Female Executive of the Year in Consumer Products for up to 2500 employees, was honored in the East Bay Business Time "40 under 40" and San Jose Business Journal's "Top Women in Business".
Jill is a co-founder and director of a full?service winery group in El Dorado County, CA since 2015. Jill spent her early career in political fundraising for state and national campaigns and brought that aggressive style of fundraising to the non-profit sector, which proved a potent tool for Special Olympics Northern California & Nevada for more than 14 years. Jill secured and helped raise over $150 million dollars through strategic cause marketing, corporate partnerships, and individual donations. Through her consulting company, Jill has helped launch numerous consumer product companies and ventures focused on doing well by doing good.
Jill is a member of Women Presidents' Organization, C-Sweet, C-Suite Network, was a founding board member of the John F. Kennedy University Institute for Entrepreneurial Leadership and is currently on the board of Hilinski's Hope Foundation, a charity founded to help educate and remove the stigma around mental illness and to provide integrative mental wellness programs for student athletes.