Registration for this event has passed
Event Details
Celebrating Clicquot: The Woman and the Wine
Featuring Best-Selling Author Dr. Tilar Mazzeo
Thursday Sept 20, 2018
5:30-7:00p Women of the Vine & Spirits Professional Development Reception
7:00-9:30p Veuve Clicquot Seated Rosé Tasting & Book Signing Reception
PART 1: CHANGING THE RULES & LEADING THE WAY
Celebrating Barbe-Nicole Clicquot Ponsardin
Join bestselling author, Dr. Tilar Mazzeo, and Women of the Vine & Spirits™Ambassador Kristin Campbell, for an intimate professional development reception celebrating Barbe-Nicole Clicquot Ponsardin and the 10-year anniversary of "The Widow Clicquot". Enjoy Veuve Clicquot Brut Yellow Label & bites as you discover how this visionary young widow built the legendary champagne empire and became such smashing a success long before anyone conceptualized the glass ceiling.
PART 2: CELEBRATING 200 YEARS OF VEUVE CLICQUOT ROSÉ
The First Known Blended Rosé Champagne
Exactly 200 years ago, Madame Clicquot innovated and completely re-created the rosé champagne of the time. She had an audacious new vision in which color, taste, and aroma were vital to the quality. So she broke with accepted norms and re-created the process of making rosé champagne; the first rose d'assemblage (blended rose champagne), a method used by over 90% of the industry today.
Join bestselling author, Dr. Tilar Mazzeo, and Champagne Specialist, Connie Poon, for an evening celebrating Veuve Clicquot Rosé. Hear the story of the legendary champagne house and the inspiration that created the first known blended rosé. Then taste through all four quality levels of rosé from Brut Non-Vintage, Vintage, to La Grande Dame and their newest innovation, Rich. After the tasting, cap off the evening with bubbles, bites and a book signing reception with the speakers. Each ticket includes a copy of "The Widow Clicquot". Additional copies and wines tasted will be available for purchase to take home.
TICKETS
5:30-7:00 WOTVS Professional Development Reception = $65
7:00-9:30 Seated Tasting & Book Signing Reception = $165
5:30-9:30 Full Evening Ticket = $195
LOCATION
San Francisco Wine School
415 Grand Ave #301
South San Francisco, CA 94080
Click for parking and public transportation information

REQUIREMENTS
All attendees must be at least 21 years of age
San Francisco Wine School is proud to offer this unique event in partnership with Women of the Vine & Sprits™, dedicated to giving women in the alcohol beverage industry a platform and a voice to thrive. For more information about Women of the Vine & Spirits™ or special member pricing, contact help@sfwineschool.com.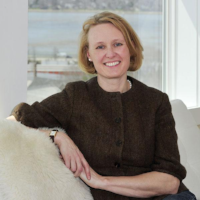 Dr. Tilar Mazzeo is the Clara C. Piper Associate Professor of English at Colby College, in Waterville, Maine. She has authored "The Widow Clicquot" and numerous works of narrative nonfiction, several of which have been New York Times, San Francisco Chronicle, and Los Angeles Times bestsellers.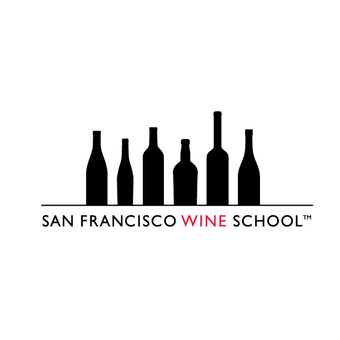 San Francisco Wine School 415 Grand Ave #301 South San Francisco, CA 94080