Ticket Name
Sale Ends
Price
Quantity
C-Suite Insights: Women Leading Through Change as we Stir Up the Industry with Digital and Technology
Login or Join to view tickets
Event Details
Join Women of the Vine & Spirits for
our Leadership Series:
C-Suite Insights:
Women Leading Through Change as We Stir Up the Industry with Digital & Technology
Wednesday, May 31
9:00 AM PST / 12:00 PM EST
Ann Dozier
SVP, Chief Information Officer, Enterprise Technology Partners
Southern Glazer's Wine & Spirits

Lana Lokteva
Chief Information Officer
Deutsch Family Wine & Spirits
Ann and Lana will discuss how the only constant with technology is change and how they lead transformation in their company through the servant leadership that comes with enabling functions such as information technology. They will discuss their career journeys, how they landed roles in technology, and how technology and data is transforming the way we work as an industry. They will also discuss risk management and the impacts of increased cyber-attacks on business. This session will offer a unique look at the role of technology leadership, the core principles of servant leadership, and how to inspire others to think strategically and drive change across the enterprise.
Who Should Attend:
Women Entrepreneurs, Beverage Alcohol Professionals, University & College Members, Male Allies, ALL
Introducing the First-of-its-Kind List of Female Leaders in the
Alcohol Beverage Industry, Worldwide
The Women of the Vine & Spirits C-Suite honors and recognizes leaders that are change-makers, co-creators and curators
in the alcohol beverage industry.
Visibility of women in traditionally male-dominated roles and industries cannot be underestimated.
These women have earned their place at the top as forward-thinkers, disruptors, innovators and icons using their voice and position
to inspire others to follow in their footsteps.
Qualifying Corporate Members that would like to be included in our C-Suite need to complete this form.
---
Once you register you will receive an email with the link to access the session. If you need further assistance please Contact Nicole Anderson, Senior Manager, Corporate Member Relations, Women of the Vine & Spirits.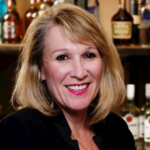 Officer Mrs. Ann Dozier currently serves as Senior Vice President, Chief Information Officer for Southern Glazer's Wine and Spirits, LLC. (SGWS)*. Ann is responsible for the strategy and delivery of all technology and information security for the company.
During her nine years at SGWS, Ann has focused on transforming IT to meet the changing needs of the business by creating a balanced focus on operational effectiveness and digital strategies while supporting the growth of the company through mergers, acquisitions, and supplier partnerships. Her prior experience includes a breadth of global strategy and transformational leadership roles spanning commercial, supply chain, eCommerce, and IT at The Coca-Cola Company, Inc., Coca-Cola Enterprises, Inc., Dean Foods, and Colgate Palmolive. She started her career in high tech with Electronic Data Systems and IBM. Mrs. Dozier currently serves as an Independent Director for Golden Entertainment, a publicly traded casino, tavern, and distributed gaming business. In addition, she serves on numerous community boards and national councils including Vice Chairman of the Advisory Board for the University of Miami Business School's Management Science and Business Analytics program, Business Solutions Committee for the United Way Miami, Founding Chair for SouthFloridaCIO, Consumer Goods Technology League of Leaders, Gartner Research Board, and Wall Street Journal CIO Council. She is also a former Board Member for iControl Holdings, LLC., a privately held technology company focused on delivering services and solutions that automate the retail value chain for Direct Store Delivery.
Mrs. Dozier was inducted into the convenience store industry's technology hall of fame, Conexxus, in 2015 and was recognized with South Florida's CIO of the Year ORBIE Award in the Enterprise category in 2022. In addition to leading the IT team, Ann has a passion for building the next generation of women technology leaders and creating equity in the industry through her work with IT Women, Women of Tomorrow, Women in Technology, Women of the Vine & Spirits, and NextUp. This includes offering scholarships and internships through IT Women and SGWS's partnership with the Thurgood Marshall College Fund. Mrs. Dozier graduated in 1988 from the University of Georgia with a B.S. in Economics and in 2017 and 2022 attended the Harvard Business School's Executive Management Program. *About Southern Glazer's Wine and Spirits, Inc (SGWS): The world's pre-eminent distributor of beverage alcohol and a multi-generational, family-owned business with operations in 44 U.S. states, the District of Columbia, and Canada. Ranked 11 on the 2021 Forbes' largest private companies list. The SGWS family consists of over 22,000 employees utilizes over 15 million sq. ft. of warehouse space operating over 2,600 delivery vehicles serving over 250,000 customers from Maine to Miami to Maui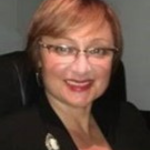 Lana's strong belief is in Technology as a business enabler. It is a privilege for Lana to lead a talented/knowledgeable/passionate IT team at Deutsch Family Wine & Spirits for over 5 years.
There are two main areas of Technology focus in today's world: lead through the change(s) and ensure ongoing focus on protecting a company from Cybersecurity risks.
Lana leads with passion, inspiring her team to build better systems, uncover opportunities for innovation and automation, and optimize business processes to drive revenue, business growth, and productivity.
Lana acted as VP of IT, North America for Pernod Ricard for 17 years progressively growing through many senior-level IT roles.

How to lead through the change, how to adapt to constantly changing world, how to inspire your team and achieve the best results?
Lana believes that she knows some answers to these questions.
Great CIOs balance IT operations and innovation, keeping the lights on while constantly adjusting and improving to orchestrate and navigate a complex, dynamic technology environment while building all necessary protections around your "house".

Lana welcomes change and has the experience (personal and professional) and confidence needed to make strategic decisions around how, when, and why.
Lana graduated from Vilnius University (Lithuania) and studied some time in Germany.

On a personal note, Lana is an avid angler and spend much of her free time finding plentiful lakes and peaceful spots to reconnect with nature.