Ticket Name
Sale Ends
Price
Quantity
C-Suite Insights: 100 Years of La Scolca: Staying Positive & Looking Forward in Challenging and Uncertain Times with Chiara Soldati, Owner, La Scolca
Login or Join to view tickets
Event Details
Join Women of the Vine & Spirits for


our Leadership Series:
"C-Suite Insights"
100 Years of La Scolca: Staying Positive & Looking Forward in Challenging and Uncertain Times
Tuesday, August 25
9:00AM PST / 12:00PM EST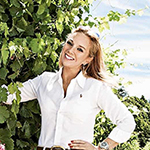 Chiara Soldati
President & CEO
La Scolca
Interviewed by Bruce Hunter, Managing Director, Shaw-Ross Intl. Importers
Leadership is a process of social influence, which maximizes the efforts of others, towards the achievement of a goal. Each of us can be a leader and make a positive difference, whatever our title or position.
This series takes you inside the minds of some of the most respected visionaries, thought leaders and entrepreneurs in the alcohol beverage industry.
These live, one-on-one interviews, with Q&A open to attendees, will provide you with tangible tools on how to lead through uncertain times and inspire you to take action.
Here are some questions to ask yourselves as you lead through a crisis:
Am I defining reality and creating hope in this unprecedented time?
Am I helping my team become the change makers we need so they can be successful in difficult times?
What are the key relationships I need to maintain in order to emerge from the current crisis?
Do our decisions mirror our company values?
Is our organization's culture being maintained through our responses during the crisis?
---
Introducing the First-of-its-Kind List of Female Leaders in the
Alcohol Beverage Industry, Worldwide
The Women of the Vine & Spirits C-Suite honors and recognizes leaders that are change-makers, co-creators and curators
in the alcohol beverage industry.
Visibility of women in traditionally male-dominated roles and industries cannot be underestimated.
These women have earned their place at the top as forward-thinkers, disruptors, innovators and icons using their voice and position
to inspire others to follow in their footsteps.
Qualifying Corporate Members that would like to be included in our C-Suite need to complete this form.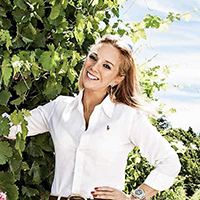 Chiara Soldati is a fifth generation winemaker and the driving force behind La Scolca , the Northern Italian vineyard located in the sunny hills above Alessandria, acquired by her great great-grandfather in 1919. La Scolca is particularly renowned for its iconic Gavi Dei Gavi®,the white wine considered Piedmont's jewel in the crown.

Highly driven and motivated, Soldati throws her heart and soul into all of her endeavors, from her athletic triumphs as a world class downhill skier, (sailing, golf, diving) to promoting tourism in her native region (president of Piemonte Movimento Turismo del Vino association for 6 years) and sustaining women's rights up to her current role as director and worldwide brand ambassador of La Scolca wines since 1995.
Chiara was awarded by Italian Ministers of Agricolture in 2005 as Italian Woman of agriculture. She spent much time during her childhood on the vineyard grounds accompanying her father Giorgio and absorbing his wisdom and pioneer spirit in regards to rigor, perfectionism, curiosity and fearlessness, traits that have served both father and daughter well in conserving and protecting the Soldati tradition while keeping pace with the future. Chiara formed a strong bond with the land and grape cultivation at an early age, which influenced the direction that her life would eventually take.

After completing her studies in Law, she was teacher of marketing and communication at Capttolica University of Piacenza. Under Soldati 's leadership La Scolca has enjoyed a considerable increase in brand awareness in Italy and abroad, and a remarkable commercial expansion worldwide.

Chiara Soldati is a rarity in the male dominated wine industry, a woman at the helm of an historic vineyard and a pioneer in the improvement of women's roles in the working world.
She has held positions in numerous associations dedicated to women's issues, including " Donne del Vino" and ONILFA, and has advocated education and training for women in order to broaden their potential career choices and to facilitate the achievement of their personal goals. One great challenge is also to support Airc, the national association that provide founds for the cancer research.

As a mother, Soldati has experienced first hand the challenges that all mothers face in the workplace. For this reason she is particularly sensitive to these issues and has implemented female friendly conditions at La Scolca, supporting childcare and flexible hours for her 50% female staff, allowing them to successfully balance family and career.

When not circling the globe managing La Scolca's interests worldwide, Soldati is dedicated to her number one passion, her family, sports, friends and culture . She is never tired to learn, to work, to discover.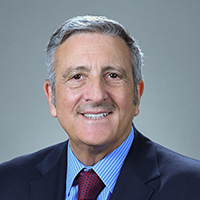 Bruce Hunter joined Shaw-Ross in 1995 as Executive Vice President, Director of Wines. He was appointed Executive Vice President, Director of Marketing in 1998 and oversaw the expansion of the marketing department by developing a professional brand management structure. Bruce was appointed Managing Director in 2004. Bruce brings 48 years of domestic and international experience in the Wine & Spirits industry. Starting in 1970 with Almaden Vineyards and with Parrott and Company starting in 1973 serving as its president from 1984 to 1995.