Ticket Name
Sale Ends
Price
Quantity
C-Suite Insights: Lessons in Leadership & Life with Maggie Henriquez, President & CEO of Krug Maison de Champagne
Login or Join to view tickets
Event Details
Join Women of the Vine & Spirits for


our NEW Leadership Series:
"C-Suite Insights"
Lessons in Leadership & Life
Wednesday, July 29
9:00AM PST / 12:00PM EST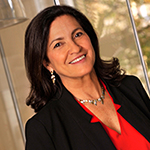 Margareth (Maggie) Henriquez,
President & CEO, Krug Maison de Champagne
Interviewed by Beatrice Cointreau, Owner, byBC Wines
Leadership is a process of social influence, which maximizes the efforts of others, towards the achievement of a goal. Each of us can be a leader and make a positive difference, whatever our title or position.
This series takes you inside the minds of some of the most respected visionaries, thought leaders and entrepreneurs in the alcohol beverage industry.
These live, one-on-one interviews, with Q&A open to attendees, will provide you with tangible tools on how to lead through uncertain times and inspire you to take action.
Here are some questions to ask yourselves as you lead through a crisis:
Am I defining reality and creating hope in this unprecedented time?
Am I helping my team become the change makers we need so they can be successful in difficult times?
What are the key relationships I need to maintain in order to emerge from the current crisis?
Do our decisions mirror our company values?
Is our organization's culture being maintained through our responses during the crisis?
---
Introducing the First-of-its-Kind List of Female Leaders in the
Alcohol Beverage Industry, Worldwide
The Women of the Vine & Spirits C-Suite honors and recognizes leaders that are change-makers, co-creators and curators
in the alcohol beverage industry.
Visibility of women in traditionally male-dominated roles and industries cannot be underestimated.
These women have earned their place at the top as forward-thinkers, disruptors, innovators and icons using their voice and position
to inspire others to follow in their footsteps.
Qualifying Corporate Members that would like to be included in our C-Suite need to complete this form.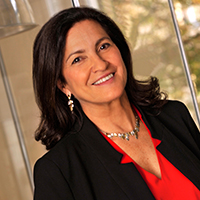 Margareth Henriquez is a seasoned professional with over 41 years of experience, 30 of which she has spent as President and/or CEO of multinational or global companies in Venezuela, Mexico, Argentina and now France.
In these top management roles, Henriquez has become renowned for developing and implementing the right strategies to manage companies in difficult contexts and circumstances, leading their way to success. Over these 30 years, she has contributed to the growth of different companies producing and distributing wine and spirits in Venezuela, food in Mexico, as well as sparkling and still wines in Argentina.
Since 2009 she has been President and CEO of the House of Krug in Reims, France. Krug is the first and still unique Champagne House to create only Prestige Champagnes every year since it was founded in 1843.
In January 2018, she was also appointed President of the Moët Hennessey Estates & Wines division. In this role, she is responsible for the development of seven wine Estates around the world – Cloudy Bay (New Zealand), Cape Mentelle (Australia), Terrazas de los Andes (Argentina), Cheval des Andes (Argentina), Bodega Numanthia (Spain), Newton Vineyard (Napa Valley, USA) and Ao Yun (China) – all pioneers in their countries of origin.
Margareth Henriquez, better known as Maggie, was also president of the Association of Manufacturers in Venezuela and Mexico. She actively participated in the transformation of the wine Industry of Argentina, where she became deeply connected with viticulture and winemaking over the eight years she spent at the head of Moët Hennessy's properties in the country.
During her career, Maggie was also a member of the international executive committees of Seagram, Nabisco, Moët Hennessy (Latin America, Caribbean, Canada and Middle East), Moët Hennessy Estates & Wines and now belongs to the Moët Hennessy International Executive and Operational Committee.
While living in Mexico, Maggie was a Professor of New Product Development for International Markets and Strategic Alliances at the Universidad Panamericana, for the post-graduate and Master's programs. She has also conducted seminars on topics ranging from Wine, Champagne, Luxury Brand Building, Strategy and Marketing Facing Crisis, Leadership and Women's Development. Among other recognitions, she was honored with the title of "Keeper of the Quaich" by the Scotch Whisky Association in 1993. In 2008, for the tenth consecutive year, she was named among the top five executives of the year by the Argentinian Fundaciôn Konex, which promotes talent and culture in all its expressions. In 2013 she was recognized as Woman of the Year by Drinks International, the UK's most important trade publication. In 2018, Maggie ranked 37th among the 200 most influential people in the wine industry by the Revue du Vin de France and was designated one of the sector's 10 most influential women, a category that was not ranked. In 2019 she has been selected by Bettane et Desseauve as the Woman of the Year 2020.
She is a Systems Engineer with an advanced degree in Management from Harvard Business School. She has two children – aged 39 and 35 – living in Mexico and is also grandmother to two girls and a boy. Maggie is currently writing an essay to complete her PhD in Business. In her spare time, she enjoys sports such as biking, water skiing, tennis, aerobics and spinning. She is fluent in three languages: English, French and Spanish and understands Italian and Portuguese. Maggie is skilled with computers and loves wine, gastronomy, traveling, the arts, reading, music, theater, opera and a good spa.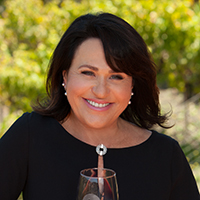 Beatrice Cointreau serial international entrepreneur started as a young woman in a male-dominated wine and spirits industry, illustrious career of 40 years, 28 have been spent as President and/or CEO of multinational or global companies in France and now California.
Renowned for successfully developing and implementing strategies to manage companies in difficult contexts and circumstances. For decades she has contributed to different companies by developing and executing the right strategies to successfully lead their ways as president and/ or CEO of companies making Wine and Spirits such as Champagne and Cognac for 28 years.
During her experience leading different companies, she was also board member and executive officer for multiple companies from Le Cordon Bleu cooking school, Pages Teas company and many others.
Holding multiples degrees including Masters in Law & Business , Cornell University's MBA and INSEAD 's board of Director , she holds a degree in oenology from both Bordeaux University and UC Davis.
Beatrice is deeply connected with winegrowing and winemaking, and today still owns Admirable Malibu , within the official Malibu Coast wine appellation
She has three children living in California . She is fluent in three languages: English, French and Spanish
Beatrice wrote 4 books. She believes in sustainability -wrote a book on organic wines- loves wines and gastronomy-received the award for best in Gastronomy literature in 2014 for her book "C'est si bon Paris by night-. Beatrice loves sailing ,traveling and has done so 300 days average per year-, and reading on board .
Tech savvy Beatrice invested in multiple new tech companies and enjoy attending shows from CES to Viva tech, believing there is a lot to implement in luxury goods, wine & spirits included to support and enhance traditional know-how and savoir faire.