Event Details
Join Women of the Vine & Spirits for


our NEW Leadership Series:
"C-Suite Insights"
Leading with Confidence at the Helm of a Rapidly Changing Industry with Michelle Korsmo, President & CEO, Wine & Spirits Wholesalers of America
Tuesday, November 10
9:00AM PST / 12:00PM EST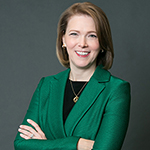 Michelle Korsmo, President & CEO, Wine & Spirits Wholesalers of America
Interviewed by Cheryl Durzy, Founder and CEO,
Liberation Distribution (LibDib)
Leadership is a process of social influence, which maximizes the efforts of others, towards the achievement of a goal. Each of us can be a leader and make a positive difference, whatever our title or position.
This series takes you inside the minds of some of the most respected visionaries, thought leaders and entrepreneurs in the alcohol beverage industry.
These live, one-on-one interviews, with Q&A open to attendees, will provide you with tangible tools on how to lead through uncertain times and inspire you to take action.
Here are some questions to ask yourselves as you lead through a crisis:
Am I defining reality and creating hope in this unprecedented time?
Am I helping my team become the change makers we need so they can be successful in difficult times?
What are the key relationships I need to maintain in order to emerge from the current crisis?
Do our decisions mirror our company values?
Is our organization's culture being maintained through our responses during the crisis?
---
Introducing the First-of-its-Kind List of Female Leaders in the
Alcohol Beverage Industry, Worldwide
The Women of the Vine & Spirits C-Suite honors and recognizes leaders that are change-makers, co-creators and curators
in the alcohol beverage industry.
Visibility of women in traditionally male-dominated roles and industries cannot be underestimated.
These women have earned their place at the top as forward-thinkers, disruptors, innovators and icons using their voice and position
to inspire others to follow in their footsteps.
Qualifying Corporate Members that would like to be included in our C-Suite need to complete this form.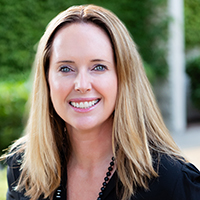 Cheryl is LibDib's founder, CEO and resident wine geek. She spent 20 years managing sales and marketing for her family's Northern Central Coast winery. Cheryl came to the realization that the beverage industry needs efficient distribution options for craft distilleries and family-owned wineries to be successful on their own terms. Hence, LibDib was born! Favorite Drinking Apparatus: Red Solo Cup. Why? The Red Solo represents outside, on the go and fun.