Ticket Name
Sale Ends
Price
Quantity
C-Suite Insights: Authenticity, Vulnerability & Effective Leadership
Login or Join to view tickets
Event Details
Join Women of the Vine & Spirits for
our Leadership Series:
"C-Suite Insights"
Authenticity, Vulnerability & Effective Leadership

Wednesday, January 25
1:00 PM PST / 4:00 PM EST
Stephanie Gallo
Chief Marketing Officer
E. & J. Gallo Winery

Kate Latts
Co-President
Heaven Hill Brands
Each of us can be a leader and make a positive difference, whatever our title or position. Authentic leadership focuses on transparent and ethical leader behavior, encouraging open sharing of information needed to make decisions while accepting collaboration and shared inputs. As leaders, we all play a pivotal role in encourage our teams and colleagues to bring their full authentic selves to work; modeling this ourselves speaks volumes. Join Kate Latts, Co-President, Heaven Hill Brands, and Stephanie Gallo, Chief Marketing Officer, E. & J. Gallo Winery, for a collaborative discussion on the importance of authenticity, vulnerability, and transparency.
Key Takeaways:
Strategies for creating empowerment within your teams
Leading from Behind
Vulnerability & Risk Taking
Leading with authenticity
Who Should Attend:
Women Entrepreneurs, Beverage Alcohol Professionals, University & College Members, Male Allies, ALL
Introducing the First-of-its-Kind List of Female Leaders in the
Alcohol Beverage Industry, Worldwide
The Women of the Vine & Spirits C-Suite honors and recognizes leaders that are change-makers, co-creators and curators
in the alcohol beverage industry.
Visibility of women in traditionally male-dominated roles and industries cannot be underestimated.
These women have earned their place at the top as forward-thinkers, disruptors, innovators and icons using their voice and position
to inspire others to follow in their footsteps.
Qualifying Corporate Members that would like to be included in our C-Suite need to complete this form.
---
Once you register you will receive an email with the link to access the session. If you need further assistance please Contact Olivia Campbell, Membership Coordinator, Women of the Vine & Spirits.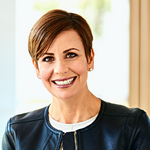 Stephanie Gallo is the Chief Marketing Officer for the E. & J. Gallo Winery. The winery, co-founded by Stephanie's grandfather Ernest and great uncle Julio 87 years ago, is now the largest family-owned winery in the world, exporting wine and spirits to 110 countries. In this role, Stephanie oversees the global management of all E&J Gallo Winery's brands, including consumer and product insights, new brand development, digital marketing, creative development and agency management, marketing effectiveness, sponsorships, experience marketing, media, and public relations.

Stephanie earned her bachelor's degree in government and international studies from the University of Notre Dame and obtained an MBA from Northwestern University's J.L. Kellogg Graduate School of Management. She serves Notre Dame as a Board of Trustee, student mentor, and guest speaker. Stephanie also is on the Kellogg Global Advisory Board, a Trustee of the Gallo Center for the Arts and the Capital Campaign Chairperson for the Center for Human Services, a local nonprofit that assists youth and families in Stanislaus County.

Stephanie is involved in her community as a regular speaker on women in business, family business and the importance of community giving. She lives in her hometown of Modesto with her husband Chris Tyler and their two children, Amelia and Harrison. As a family they enjoy traveling, skiing and spending time outdoors.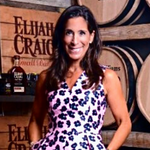 As a third-generation owner for the nation's largest family owned and operated distilled spirits supplier, Kate is passionate about building a career with 100% authenticity. With a proven record as a brand-developer, team-builder, and community-cultivator, Kate is an expert in fostering sustainable performance and a culture of opportunity. Kate is an advocate for women's advancement in the distilled spirits industry with 20+ years of experience in navigating a seat at the table.