Ticket Name
Sale Ends
Price
Quantity
C-Suite Insights: Cultivating Women's Leadership & Creating Positive Change
Login or Join to view tickets
Event Details
Join Women of the Vine & Spirits for
our Leadership Series:
"C-Suite Insights"
Cultivating Women's Leadership
& Creating Positive Change
Wednesday, December 7
11:00 AM PST / 2:00 PM EST
Jenn Engel
Chief Commercial Sales Officer
RNDC

Donna McGraw
CPSA, WSET 2
Chief Sales Officer
Archer Roose
Studies continue to validate that women in the workplace face significant barriers to assuming executive leadership roles, but the question often lies in what steps we can take as companies to change this reality and fasten the pace to equity. According to the Deloitte Women Raising the Bar Study as well as McKinsey's Women in the Workplace study, women are often balancing multiple roles and responsibilities, making work life balance and flexibility a top priority. Together we will explore the power in this, how we can shift the narrative and work to create more inclusive workplaces with greater representation. Join Jenn Engel, Chief Commercial Sales Officer, Republic National Distributing Company, and Donna McGraw, Chief Sales Officer, Archer Roose, for a collaborative conversation on women's leadership, social influence, and challenging the status quo.
Key Takeaways:
Best practices to address the leadership style and expectations of women in leadership.
Retention of key VP/SVP/EVP roles is essential for ensuring we will see more female CEOs in the industry.
We are in the midst of a "Great Breakup." Women leaders desire more from work flexibility, and they're leaving their companies in unprecedented numbers to get it. Despite aspiring to senior-level roles, women leaders experience headwinds that signal it will be harder for them to advance. Let's dissect this.
Women can and will leave to create their own opportunities. What can be done to retain top talent?
How to create cultures and workplaces that celebrate, inspire, and empower women.
Who Should Attend:
Women Entrepreneurs, Beverage Alcohol Professionals, University & College Members, Male Allies, ALL
Introducing the First-of-its-Kind List of Female Leaders in the
Alcohol Beverage Industry, Worldwide
The Women of the Vine & Spirits C-Suite honors and recognizes leaders that are change-makers, co-creators and curators
in the alcohol beverage industry.
Visibility of women in traditionally male-dominated roles and industries cannot be underestimated.
These women have earned their place at the top as forward-thinkers, disruptors, innovators and icons using their voice and position
to inspire others to follow in their footsteps.
Qualifying Corporate Members that would like to be included in our C-Suite need to complete this form.
---
Once you register you will receive an email with the link to access the session. If you need further assistance please Contact Olivia Campbell, Membership Coordinator, Women of the Vine & Spirits.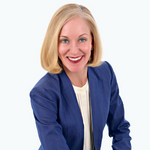 Jenn Engel has worked in the beverage industry for over 20 years and lived coast-to-coast. She began her career in the alcohol and beverage industry with Anheuser-Busch at Cartersville Brewery in Georgia, and later held positions with Jackson Family Wines, Wirtz Beverage, and Banfi, where she was the National Business Manager for the luxury Cru Artisan team. Jenn went on to serve as Vice President of Sales and Board of Directors member at Santa Margherita USA, where she oversaw sales and developed strategic and long-term initiatives.
Jenn transitioned to RNDC in January 2020, and led the integration of the on-premise national accounts teams for RNDC and Young's Marketing Company. She brings a strong track record of building and leading teams while implementing customer-centric and sales-driven programs. In March 2022, Engel became the first Chief Commercial Sales Officer for RNDC. In this role, Engel is responsible for the commercial sales strategy, which supports critical business operations, and provides overall direction of the commercial sales teams.
Jenn completed Florida State University's Honors & Scholars Program and holds a degree from the University of Florida in Food Science and Human Nutrition, Flavor Chemistry. She is a Certified Sommelier with the Guild of Sommeliers, and a Specialist of Wine with the Society of Wine Educators. Jenn also is on the board for WSWA's Women's Leadership Council, and FSU's Dedman College of Hospitality, as well as an executive sponsor of RNDC's Parents+ Associate Resource Group. Parents+ is dedicated to working parents and caregivers.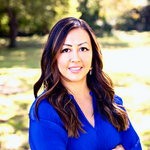 Donna McGraw has worked in the CPG industry for over 20 years, with the last 17 years focused on the alcohol industry. She began her career in the alcohol and beverage industry with SGWS as a category manager, building the foundation on analytics, POG, and buyer relationships. She progressed her career with Constellation on the National Accounts team, where she sold 3,000 cases of wine on her first week on the job and maintained category captainship throughout her tenure while building equitable brands for long-term initiatives for key retailers: CVS, Meijer, and Kroger.
Donna went on to serve as Director of National Accounts for Luxco, where she built the business from the ground up, growing the business to 10x in 5 years.
Donna is the Chief Sales Officer for Archer Roose. In her first year, she expanded Archer Roose's footprint to 41 states, solidified national accounts presence in key retailers (Kroger, Target, Cost Plus World Market, Eataly, and Paradies Lagarde), and built a team of trailblazers. Donna graduated with honors from the University of Phoenix. She is a Certified Strategic Advisor, WSET Level 2, and Lean In Brookhaven/Buckhead Chapter founding member.