Event Details
Join Women of the Vine & Spirits for


our Leadership Series:
"C-Suite Insights"
Building Effective Teams through Inclusive Leadership
Tuesday, September 15
9:00AM PST / 12:00PM EST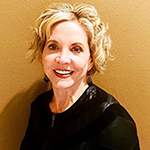 Kelly Soendker
Executive Vice President, Sales
Deutsch Family Wines & Spirits
Interviewed by Cindy Leonard,
SVP, Supplier Management, Southern Glazer's Wine & Spirits
"No leader I have ever worked with exhibits the level of skill and inspiration in building effective teams," said Tom Steffanci, President, Deutsch Family. "She is an expert in developing talent, inspiring people and delivering sustainable growth. She will be instrumental in helping us achieve our ambition of becoming a Division 1 company competing effectively with the biggest and best in our industry."
Leadership is a process of social influence, which maximizes the efforts of others, towards the achievement of a goal. Each of us can be a leader and make a positive difference, whatever our title or position.
This series takes you inside the minds of some of the most respected visionaries, thought leaders and entrepreneurs in the alcohol beverage industry.
These live, one-on-one interviews, with Q&A open to attendees, will provide you with tangible tools on how to lead through uncertain times and inspire you to take action.
Here are some questions to ask yourselves as you lead through a crisis:
Am I defining reality and creating hope in this unprecedented time?
Am I helping my team become the change makers we need so they can be successful in difficult times?
What are the key relationships I need to maintain in order to emerge from the current crisis?
Do our decisions mirror our company values?
Is our organization's culture being maintained through our responses during the crisis?
---
Introducing the First-of-its-Kind List of Female Leaders in the
Alcohol Beverage Industry, Worldwide
The Women of the Vine & Spirits C-Suite honors and recognizes leaders that are change-makers, co-creators and curators
in the alcohol beverage industry.
Visibility of women in traditionally male-dominated roles and industries cannot be underestimated.
These women have earned their place at the top as forward-thinkers, disruptors, innovators and icons using their voice and position
to inspire others to follow in their footsteps.
Qualifying Corporate Members that would like to be included in our C-Suite need to complete this form.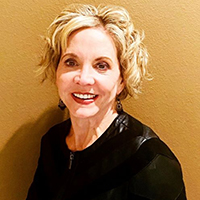 Kelly Soendker, was appointed EVP Sales for Deutsch Family Wine and Spirits in September 2019 leading all aspects of the company's global sales function after serving as EVP for the Strategic Accounts and International divisions of the company for the past two years where she led the cross functional selling organization responsible for the national and regional off premise chain business, international and control state channels. This included oversight of the business intelligence and category development functions supporting the off-premise chain channel, a top strategic priority for the company.
Under her leadership, the Deutsch share of the table wine category has grown more than 50% to now the 5th largest supplier in the wine industry. She excels at building high performing teams that are inspired to deliver consistently high results through collaborative relationships with both our customers and our distributor partners.
Kelly brings more than 30 years of successful and progressive management of business teams responsible for the chain performance results. Prior to joining Deutsch Family Wine and Spirits in 2010, she spent 5 years at Diageo as Vice President, National Accounts Off Premise where she was responsible for managing 9 million cases across the spirits, beer and wine portfolio. Prior to joining Diageo, Kelly served as Vice President, Walmart Team for several years at the Campbell Soup Company where the team she led delivered more than $700M in revenue growth, ultimately representing nearly 25% of total US sales. Earlier in her career, she worked for Proctor and Gamble and Tambrands in several progressive sales and sales management roles.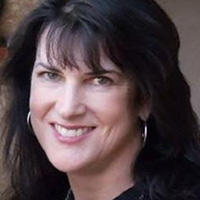 Cindy Leonard serves as Senior Vice President, Management and Business Development, responsible for Commercial Sales Planning and collaboration with the Commercial Planning and Sales and Marketing teams and driving supplier performance, alignment and strategy.
Cindy began her experience in the beverage alcohol industry, with the Gallo Wine Company in Los Angeles. She escalated in management and leadership roles that took her to National Account Manager with E&J Gallo Winery, Remy Amerique, Regal Wine Company, and Regional Supplier Management with Jackson Family Fine Wines. Cindy joined Southern Wine & Spirits in Arizona in 2000, as Brand Manager elevating to Vice President & General Manager SGWS/AZ Fine Wine Division and ultimately to a Vice President, Supplier Management and Business Development at SGWS Corporate in Miami.
Cindy earned her bachelor's from Arizona State University. She also holds her Court of Master Sommeliers, Level One Certification and a Wine & Spirit Education Trust (WSET) 2 Certification. Cindy also graduated from the Southern Glazer's Wine & Spirits Emerging Leaders Program in 2018.