Ticket Name
Sale Ends
Price
Quantity
C-Suite Insights: Bringing to Life a Values-Driven Culture with Cynthia Lohr, Co-owner, Chief Brand Officer, J. Lohr Vineyards & Wines
Login or Join to view tickets
Event Details
Join Women of the Vine & Spirits for


our Leadership Series:
"C-Suite Insights"
Bringing to Life a Values-Driven Culture with Cynthia Lohr, Co-owner, Chief Brand Officer, J. Lohr Vineyards & Wines
Thursday, October 8
12:00PM PST / 3:00PM EST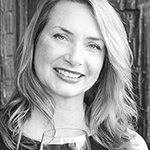 Cynthia Lohr
Co-owner, Chief Brand Officer
J. Lohr Vineyards & Wines
Interviewed by Kathleen DiBenedetto,
Sr. Director, Premium+ & Luxury Marketing, Beam Suntory
Leadership is a process of social influence, which maximizes the efforts of others, towards the achievement of a goal. Each of us can be a leader and make a positive difference, whatever our title or position.
This series takes you inside the minds of some of the most respected visionaries, thought leaders and entrepreneurs in the alcohol beverage industry.
These live, one-on-one interviews, with Q&A open to attendees, will provide you with tangible tools on how to lead through uncertain times and inspire you to take action.
Here are some questions to ask yourselves as you lead through a crisis:
Am I defining reality and creating hope in this unprecedented time?
Am I helping my team become the change makers we need so they can be successful in difficult times?
What are the key relationships I need to maintain in order to emerge from the current crisis?
Do our decisions mirror our company values?
Is our organization's culture being maintained through our responses during the crisis?
---
Introducing the First-of-its-Kind List of Female Leaders in the
Alcohol Beverage Industry, Worldwide
The Women of the Vine & Spirits C-Suite honors and recognizes leaders that are change-makers, co-creators and curators
in the alcohol beverage industry.
Visibility of women in traditionally male-dominated roles and industries cannot be underestimated.
These women have earned their place at the top as forward-thinkers, disruptors, innovators and icons using their voice and position
to inspire others to follow in their footsteps.
Qualifying Corporate Members that would like to be included in our C-Suite need to complete this form.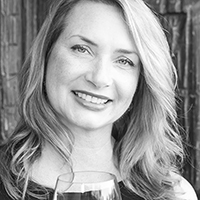 As the daughter of wine industry pioneer Jerry Lohr, Cynthia Lohr spent some of her youth in the vineyards and at the wineries, absorbing aspects of the wine
industry firsthand. As an adult, she chose her own path, establishing a reputation for excellence in strategic marketing and public relations, working with a who's who of leading Internet and technology companies. In 2002, Cynthia joined the family business as director of communications for J. Lohr Vineyards & Wines, and in 2009, she was named marketing vice president.
Cynthia's efforts to champion the family business led to J. Lohr being recognized as the 2010 "American Winery of the Year" by Wine Enthusiast Magazine, and the notable partnership with the National Breast Cancer Foundation to support mammograms for women in need through sales of wines from Carol's Vineyard. A deeply personal story to the Lohr family, this national campaign has helped fund more than 7,800 mammograms for women who would otherwise be unable to afford them, and raise awareness for this important cause. Beginning in 2016, Cynthia transitioned to the role of trade and brand advocate for J. Lohr. In this important capacity, Cynthia leveraged her leadership position among industry groups to support J. Lohr among trade and consumer audiences. In 2019, Cynthia was named chief brand officer. In this role, Cynthia continues to collaborate with J. Lohr's internal teams on initiatives that impact the company's leading direct-to-consumer (DTC) sales and brand alignment and elevation strategies, respectively.
"I have a passion for brand advocacy, particularly in support of building awareness for organizations such as the Paso Robles CAB (Cabernet and Bordeaux) Collective, and Women of the Vine & Spirits, whose efforts promote regional varietal education and the advancement of women in wine and spirits, respectively," says Cynthia. "While the entire
J. Lohr team devotes considerable time in support of the wine industry, in this dedicated position, I am able to direct my energy to more actively advocate for our family business, as well as to bring greater impact to industry organizations where I am currently serving in a leadership role."
Prior to joining J. Lohr in 2002, Cynthia was a vice president at AlexanderOgilvy Public Relations Worldwide, where her division served an array of clients including Covad Communications, TurboLinux, HomePNA, iPIX, Preview Systems, and Vicinium Systems. Cynthia also was director of communications for Alexa Internet, which was acquired by Amazon in 1999. While at technology public relations firm Niehaus Ryan Group, Cynthia led Yahoo!'s pre-IPO strategic messaging efforts helping to build the company's consumer brand from 1995 to 1997. She also directed strategic communications initiatives and executed numerous product launches for VeriSign, InsWeb and Organic Online. Before joining Niehaus Ryan Group, Cynthia was the director of business development at PRx, a strategic marketing communications firm serving Silicon Valley technology clients.
Cynthia graduated with a Bachelor of Arts degree in French with a minor in Psychology from UC Davis. In addition to her targeted career path, Cynthia is passionate about service, community, and philanthropy. In 2016 she was appointed to the UC Davis Dean's Advisory Council, is a founding member and board director of the Paso Robles CAB (Cabernet and Bordeaux) Collective (PRCC), serves on the Paso Robles Wine Country Alliance (PRWCA) Trade Committee, and is an advisory board member for both Central Coast Insights and Women of the Vine & Spirits. Cynthia also served as board director and on strategic committees for the Edgewood Center for Children and Families from 2006 to 2013, cofounded the Edgewood Hope Ball, and established the Carol Waldorf Lohr Outdoor Kitchen within the Edgewood Garden Learning Center. From 2008 to 2014, Cynthia assisted in rebranding efforts as board director for Headlands Center for the Arts. Cynthia also served as board director for coastal learning farm Slide Ranch from 2008 to 2015.
Cynthia Lohr was nominated for a 2019 Wine Enthusiast Magazine Wine Star Award. Cynthia was one of the finalists for 2019 Wine Executive of the Year.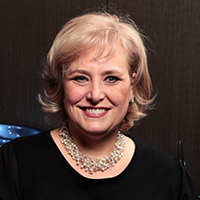 Kathleen is a veteran of Beam Suntory. Hired in 1991, Kathleen worked for Booker Noe, leading the launch of Booker's, Knob Creek, Basil Hayden's and Baker's. Her work with the Beam family was instrumental in positioning the Small Batch Bourbon Collection to the upscale consumer, ultimately establishing today's bourbon renaissance.
Kathleen worked for 10 years as the Group Product Director for Super Premium Brands eventually transitioning to Sales and Marketing Integration and then Brand Education. She was responsible for the creation of product knowledge courses for the company and globally leading the creation of over 200 courses on our brands. She is fortunate to have the opportunity to visit and learn about each of our brands in the portfolio and credits those who work at the distilleries as the driver of her passion for success for Beam Suntory in the marketplace.
In 2014, Kathleen lead the On-Premise EDGE teams and our Luxury efforts, focused on elevating our sales teams and our premium brands in the critical must win on-premise channel.
Most recently, Kathleen has moved into Premium+ & On-Premise Marketing, focusing efforts on driving prestige for our brands through new marketing partnerships and practices, and deploying equity driving brand programs in the on-premise.
Kathleen is honored to be a member of the "Bourbon Hall of Fame" (2015) and the exclusive Scotch Whisky society "Keepers of the Quaich" (2008)
In 2018, in honor of her service to the Bourbon industry and the Beam family, a batch of Booker's Bourbon was named in her honor – "Kathleen's Batch."
Kathleen is the mom of Dominic and Christian. Dom is now in the spirits business selling Bacardi brands and Christian is in college playing hockey.