Ticket Name
Sale Ends
Price
Quantity
C-Suite Insights: Leveraging the Power of Your Seat at the Table
Login or Join to view tickets
Event Details
Join Women of the Vine & Spirits for
our Leadership Series:
"C-Suite Insights"
Leveraging the Power of




Your

Seat

at

the Table
Wednesday, November 30
9:30 AM PST / 12:30 PM EST
Victoria Russell
Chief Diversity & Inclusion Officer
Beam Suntory

Crystal Peterson
SVP, Chief Inclusion & Global Community Relations Officer
Brown Forman
Join Victoria Russel, Chief Diversity & Inclusion Officer at Beam Suntory and Crystal Peterson, SVP, Chief Inclusion & Global Community Relations Officer at Brown Forman for an engaging conversation on the importance of authentic leadership, active listening, and taking action. Neither Victoria nor Crystal initially envisioned careers in the diversity, equity & inclusion space. Today, both serving as experts in the field, Victoria and Crystal will walk us through their unique career journeys, learning lessons and visions for the future. Together, we will discuss allyship, the importance of active listening, taking risks and driving action. Join us for a conversation on the intersection of other identities with gender and the role of allyship that women can play for each other.
Key Takeaways:
Diversity, Equity & Inclusion as a business imperative and what that means at the individual level
What is 'active listening'
Cultivating allyship and successfully engaging in hard conversations
Visions for the future
Intersectionality - the double click into Gender
Who Should Attend:
Women Entrepreneurs, Beverage Alcohol Professionals, University & College Members, Male Allies, ALL
Introducing the First-of-its-Kind List of Female Leaders in the
Alcohol Beverage Industry, Worldwide
The Women of the Vine & Spirits C-Suite honors and recognizes leaders that are change-makers, co-creators and curators
in the alcohol beverage industry.
Visibility of women in traditionally male-dominated roles and industries cannot be underestimated.
These women have earned their place at the top as forward-thinkers, disruptors, innovators and icons using their voice and position
to inspire others to follow in their footsteps.
Qualifying Corporate Members that would like to be included in our C-Suite need to complete this form.
---
Once you register you will receive an email with the link to access the session. If you need further assistance please Contact Olivia Campbell, Membership Coordinator, Women of the Vine & Spirits.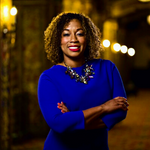 Victoria is a D&I champion, equity advocate and corporate activist who knows how to use her voice to bring about lasting change and ensure D&I is in the DNA of Beam Suntory. Victoria joins Beam Suntory following a successful 14-year career at Papa John's International, based in Louisville.
Most recently she served as their Chief of Diversity, Equity & Inclusion, which has included step-changing the company's actions to build a diverse, equitable, and inclusive organization and global brand comprised of 120,000 team members. Prior to her leadership role in D&I at Papa John's, she served in various marketing analytics roles with increasing responsibility where she gained valuable insights into the business and the customers and communities they serve.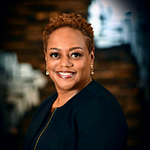 Crystal Peterson is the senior vice president, chief inclusion and global community relations officer for Brown-Forman. In this role, Crystal is responsible for stewarding the company's progress and performance against its diversity and inclusion ambitions and realizing the full value diversity creates for Brown-Forman's employees, partners, and communities. She also leads Brown-Forman's commitment to enriching its communities, especially its hometown of Louisville, Kentucky. Crystal also serves as president of the Brown-Forman Foundation.
Crystal has held multiple human resources leadership roles at Brown-Forman, partnering with the global production organization and the North America, and Latin America regions. Prior to joining Brown-Forman, she held senior human resources roles for Insight Communications and Doe-Anderson. Crystal holds a Bachelor of Science in marketing from Xavier University, is a Senior Professional in Human Resources (SPHR) and holds an Executive Certification in Diversity, Equity and Inclusion from Georgetown University.