Ticket Name
Sale Ends
Price
Quantity
Around the Table with Sarah Bettman: Finding Success in New Career Paths
Login or Join to view tickets
Event Details
Join Women of the Vine & Spirits for
Around the Table with Sarah Bettman:




Finding Success in

New

Career Paths
Tuesday, November 28
11:00 AM PST / 2:00 PM EST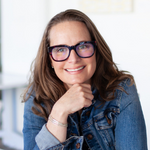 Sarah Bettman
Founder & Principal Consultant
Bettman Consulting Group
Anh T. Ngo
Inventory & Demand Planner
Allied Beverage Group

Cat Price
Business Manager
Breakthru Beverage
Join Sarah Bettman for the third installment of her conversational series, 'Around the Table'. With 20 years of leadership development and coaching experience, Sarah is proficient on skillfully moderating conversations in a meaningful and beneficial manner.
Questions regarding taking leaps of faith into new roles, transitioning into new sectors of the industry, and complete career shifting are some of our most asked. Knowing this, this session will dive right into career pathing. In this networking hour you will hear from Sarah's two guest speakers, Cat Price and Anh Ngo as they share their unique stories of changing careers.
This networking hour will provide every participant with the unique opportunity to have a seat at the table in this group discussion format. Come prepared to share!
We want to hear about your experiences, what motivates you, what feels challenging, what advice you are seeking or what advice you can share with others. During this 3-session series, Sarah is offering to connect and collaborate with our members, hosting live, unscripted and organic conversations addressing the questions YOU have and tackling the subjects YOU want to discuss.
Category: Personal Development
Personal development or self-improvement consists of activities that develop a person's capabilities and potential. Investing in yourself supports building human capital, facilitates employability, and enhances quality of life and the realization of aspirations. Join us for conversations on work-life balance, building community, strengthening communication, self-advocacy and more!
Who Should Attend: All Members Welcome.
---
Once you register you will receive an email with the link to access the session. If you need further assistance please Contact Nicole Anderson, Senior Manager, Corporate Member Relations, Women of the Vine & Spirits.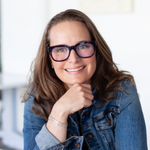 Sarah is a coach at heart and is passionate about supporting mindset shifts and behavior changes with her clients. She applies coaching, facilitation, and consulting experiences as one of many voices in the conversation about diversity, equity, and inclusion (DEI). Her focus is on the period of time when her clients know they want to do something different, but don't know how.
She spends a lot of time thinking about her role in the DEI space. She has found that sharing her journey of learning about bias, privilege, racism, and ultimately, striving to be better, helps to bring others along on their own journey towards being inclusive leaders and creating inclusive cultures. By focusing on a specific period of time in the change cycle, she sees an opportunity to promote continued learning by connecting her clients to others as they continue down the path of inclusion and equity.
Contributions and impact:
Developing a women's leadership development program for a large technology firm that boasted 30% return on investment due to increased retention and promotions into executive roles
Pitching and then building the foundation for DEI using a non-traditional approach at Constellation Brands, where representation for women and People of Color has improved at key levels and the voices of the employees have been elevated through the founding of ten business resource groups.
Being recognized for my contributions to DEI in the wine and spirits space with a nomination for Social Visionary of the Year by Wine Enthusiast Magazine
She believes this humbling and challenging work, but there is nothing better than when her phone rings and the leader on the other side says, "I have a question." She knows at that moment, a door has been opened and she has the opportunity to make a difference... and that is everything to her.
To learn more about her work or to schedule an initial consultation, check out her company website at www.bettmanleadership.com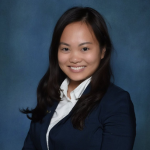 Anh Ngo is an Inventory & Demand Planner at Allied Beverage Group, New Jersey's largest and most comprehensive wine and spirits distributor. Anh is a certified professional in Project Management, Lean Six Sigma Green Belt, and Advanced Procurement with experience at Fortune 500 companies. At Allied Beverage, Anh's role encompasses supply and demand planning, with a specialization in private labels.
Change and the unknown are her friends. Anh views challenges holistically and is a puzzle enthusiast. She collects data to analyze and weave cohesive stories bringing value to partners, customers, and consumers. Anh's additional experiences and interests are: Sustainability, DE&I, Digital Integration & Transformation, and Organizational Leadership & Management
Anh believes in identifying and upholding core values within organizations and leads her professional and personal life with the foundations of Social Entrepreneurship: Entrepreneurial, Action, and Us. Anh is trained and experienced in seeking opportunities to business gaps, cross-functional collaboration to strategize solutions, and managing implementation of action plans.
Outside of work, Anh's passions are singing, food/drinks, beauty/health and wellness, interior design/decorating, and fashion.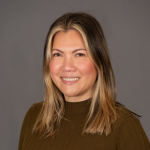 Cat Price is a seasoned professional in the wine and spirits industry, serving as a Business Manager at Breakthru Beverage Delaware. With an impressive career spanning over 17 years, Cat has honed her expertise in various facets of the industry, including brand development, portfolio management, sales, supplier relations, revenue management, and profit optimization.
One of Cat's standout qualities is her exceptional ability to cultivate and nurture strong relationships with supplier partners, a testament to her dedication and professionalism. Her qualifications extend to certifications such as Certified Specialist of Wine (CSW), WSET Level 2 in Wine, WSET Level 2 in Spirits, and WSET Level 3 in Wine, further showcasing her commitment to mastering her craft.
With a track record of accomplishments and a deep passion for the world of wine and spirits, Cat Price continues to make significant contributions to the industry, earning respect and recognition for her expertise and unwavering commitment to excellence.