Event Details
Join Women of the Vine & Spirits for a Live Webinar:
Alcohol Advertising In Digital Media with special guest, WOTVS Bronze Corporate Member, Gray Robinson
Tuesday, February 4
10:00am PST / 1:00pm EST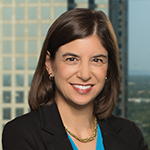 Hosted By Elizabeth A. DeConti, Shareholder, Gray Robinson
This educational webinar will provide an overview of the laws and regulations directed at alcohol beverage advertising with particular focus on digital advertising on websites, smartphone applications, and social media. We will concentrate on federal and state tied house laws, as well as other legal concerns such as regulation by the Federal Trade Commission and privacy.
The goal of this webinar would be to provide the ground rules you would need to issue spot, and empower you to become more effective in meetings and promotion planning.

There is a two part registration process.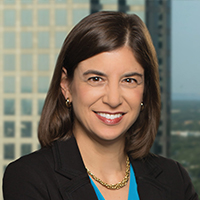 Elizabeth A. DeConti is a member of GrayRobinson's Litigation Department, focusing her practice in the firm's Alcohol Beverage Practice. Based in the Tampa office, Elizabeth's experience includes compliance review of the rules and regulations governing the marketing, sale, and consumption of distilled spirits, wine, beer, and other licensed beverages for licensed beverage manufacturers and suppliers; distributorship and industry relations contracts; and industry litigation including trade regulation, beer franchise and trademark litigation. Before joining GrayRobinson, Elizabeth was a partner in the Tampa office of Holland & Knight and clerked for the Honorable Antoinette L. Dupont, Chief Judge of the Connecticut Appellate Court. Elizabeth is a member of The Florida Bar and The Connecticut Bar, and is admitted to practice before the United States Supreme Court, the United States Court of Appeal for the Eleventh Circuit, and the United States District Courts for the Northern, Middle, and Southern Districts of Florida. Additionally, she is a member of the American Bar Association and serves on the Executive Steering Committee of the ABA's Committee on Alcohol Beverage Practice. Elizabeth earned her B.A. cum laude and With Distinction in Renaissance Studies from Yale University. She received her J.D. cum laude from the University of Miami School of Law where she was a Harvey T. Reid Scholar. She is fluent in Italian and French.