Event Details
Join Women of the Vine & Spirits for live webinar: A Glimpse Inside The Lives of Wine Country Women

September 19th, 2018
10:00 a.m. PST / 1:00 p.m. EST
Tune in and meet Wine Country Women Violet Grgich and Kelleen Sullivan. Learn about the personal lives and careers of these illustrious women from the Napa Valley and find out how they got involved in the wine industry. Also, discover their favorite family recipes and suggested pairing which are highlighted in the acclaimed lifestyle book, Wine Country Women of Napa Valley. Meet the author of the lifestyle book, Michelle Mandro, who will be moderating this discussion. Wine Country Women of Napa Valley is the first of her domestic trilogy.
Recorded webinar will be available for members only.
This is a two part registration process.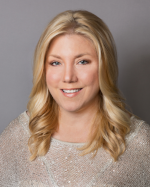 Michelle Mandro, founder and president of Wine Country Women, LLC, has worked in the wine industry for nearly a decade beginning as the executive director of the American Institute of Wine & Food, a national association started by Robert Mondavi and Julia Child. She has also worked for numerous wineries in addition to her work with two Fortune 500 companies and in television news at the CBS and NBC affiliates in Louisville, KY. Mandro splits her time between California and Kentucky.
Wine Country Women of Napa Valley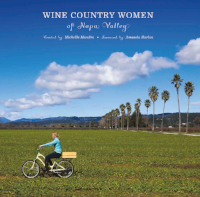 California's iconic Napa Valley, one of the world's premier viticultural regions, is known for its undulating vineyards, historic wineries nestled in the trees, and quaint towns that dot the countryside. It is also home to many amazing women who have made names for themselves with wineries and boutique businesses throughout the area. Wine Country Women of Napa Valley celebrates 65 of these leading ladies, showcasing their accomplishments, lifestyles, treasured family recipes, and of course, their favorite wines and pairings. This sumptuous gallery glimpses inside the lives of such luminaries as Violet Grgich of Grgich Hills Estate, Leslie Frank of Frank Family Vineyards, Stephanie Honig of Honig Vineyard and Winery, Susan Hoff of Fantesca Estate & Winery, Sandy Davis of Davis Estates, and Genevieve Janssens of Robert Mondavi Winery, among many others. These prominent women share their treasured recipes, recommendations for companion wines and spirits, and their passion for the valley and the history of their lush surroundings.