Event Details
Join Women of the Vine & Spirits and special guest, Corporate Member LibDib for a Live Webinar:
3-Tier Distribution Options for Your Brand: Emerging to Established
Tuesday, August 20
1:00 PM PST/ 4:00 PM EST
The number of distributors has consolidated but producers need not despair. Technology is offering new routes to market as well as selling tools that put the power of distribution back in the hands of makers. Learn how all brands can find distribution success. Cheryl will cover the different routes to market, the changing technology landscape and how any brand can find success given today's landscape.
Bronze Corporate Member
Liberation Distribution, LLC (LibDib) is a distributor of alcoholic beverages enabled through a proprietary technology platform. LibDib focuses on the evolution of alcoholic distribution utilizing technology to provide three-tier compliant services for any brand. Using LibDib, restaurants, bars and retailers legally and efficiently purchase boutique wines and craft spirits. The company is a proud partner of Republic National Distributing Company (RNDC) who they formed a partnership with in December 2018.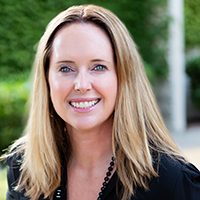 Cheryl is LibDib's founder, CEO and resident wine geek. She spent 20 years managing sales and marketing for her family's Northern Central Coast winery. Cheryl came to the realization that the beverage industry needs efficient distribution options for craft distilleries and family-owned wineries to be successful on their own terms. Hence, LibDib was born! Favorite Drinking Apparatus: Red Solo Cup. Why? The Red Solo represents outside, on the go and fun.