Women Powered Brands™
The Importance of Economic Inclusion & Gender Diversity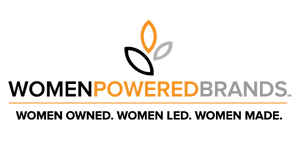 Women Powered Brands™ is the first beverage alcohol specific resource and database connecting women-owned, women-led and women-made brands to buyers, wholesalers, importers, media, bartenders, bar managers and supplier diversity procurement managers across the entire beverage alcohol and hospitality industry.
Women Powered Brands, created by Women of the Vine & Spirits® (WOTVS), addresses the importance of sourcing from gender diverse businesses which in turn supports economic empowerment and inclusion, building strong economics and communities.
The database is comprised of Corporate Members of WOTVS that have brands/products that are women-owned, women-led and/or women-made. Please note that all information in the database is self-declared. We encourage you to verify the ownership status of a vendor/supplier/partner, particularly if you have a supplier diversity program at your company.
Important and Please Note: Women Powered Brands™ is trademarked. We are in the process of exploring how our WOTVS Corporate Members can use the trademark and logo while preserving the brand integrity.