WATCH THE THIRD ANNUAL WOMEN OF THE VINE & SPIRITS GLOBAL SYMPOSIUM GENERAL SESSIONS
Group Discounts Available for Corporate Members to Purchase Access for your Teams:
Pricing and Details
 
Member ticket price: $30 USD / per person
 Breakout Sessions are not available On-Demand
Watch the Third Annual Women of the Vine & Spirits Global Symposium General Sessions from anywhere in the world! Watch from your office, conference room, living room or mobile device! Once registered, the on-demand link and passcode will be provided to you via email. 
Link and passcode not to be shared, posted on social media or your website. View Ownership/Usage Terms below.

Watch the following General Sessions: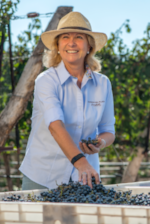 KEYNOTE
Susana Balbo
Founder & Owner, Susana Balbo Wines

"Lose Your Fears, Challenge Your Limits & Step Out Of Your Comfort Zone – Stories From an Argentine Wine Pioneer"

With a career in the wine industry of over 30 years, Susana Balbo is certainly the most well-known Argentinian female winemaker in the country and abroad. Susana was a founding member of Argentina's International Women Forum and, since 2009, she's been a member of Vital Voices, a non-governmental organization that identifies, trains and empowers emerging female leaders.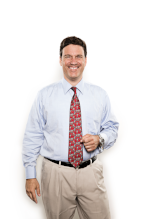 KEYNOTE
Jeff Fromm
Partner, Ad Agency Barkley
President, FutureCast

"Harnessing the Power of Millennial Women:  How to Create a Plan That Motivates Them in The Alcohol Beverage Industry"

Jeff is a frequent speaker/expert resource on marketing, trends & innovation. Jeff is the co-author of "Marketing to Millennials" and "Millennials with Kids" and has previously published numerous research reports on millennials, the financial impact of millennial influence on Baby Boomers and Gen X as well as a pending deep-dive report on Gen Z.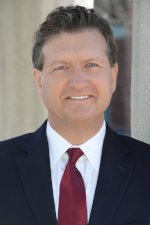 KEYNOTE
Jeffery Tobias Halter
President, Women

"Why Women?  The Leadership Imperative to Advancing Women and Driving Male Engagement"

Jeffery Tobias Halter is the President of YWomen, a strategic consulting company focused on engaging men in women's leadership issues. YWomen focuses on driving actionable business plans and strategies to help organizations create Integrated Women's Leadership Strategies. Jeffery is the former Director of Diversity Strategy for The Coca-Cola Company.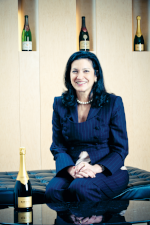 KEYNOTE
Maggie Henriquez
President & CEO, KRUG Maison de Champagne

"30 Years and Counting"

Maggie Henriquez is a professional with 38 years of experience, out of which 26 have been spent as President and/or CEO of multinational or global companies in Venezuela, Mexico, Argentina and now, France. Mrs. Henriquez, better known as Maggie, is renowned for developing and implementing strategies to manage companies in difficult contexts and circumstances.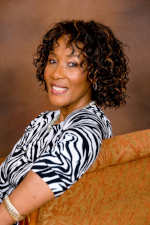 KEYNOTE
Dr. Maki Mandela
CEO & Founder, House of Mandela

"The Challenges Facing Women In The South African Wine Industry"

Dr. Mandela is the eldest daughter of Evelyn Mase and Nelson Mandela. She has presented numerous papers over the years, including the role of women in a changing South Africa and has been intricately involved in developing a substantial investment portfolio within Nozala, a women's investment group - using these funds in the economic upliftment and empowerment of women in South Africa.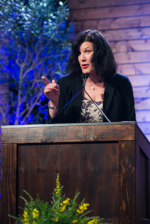 GENERAL SESSION PANEL
"Spirited Women: Taking the Lead"

Moderator: 
Susan Kostrzewa, Executive Editor, Wine Enthusiast Media 
Panelists: 
Annette Alvarez-Peters, AIWS, CWE, Asst. Vice President, GMM, Beverage Alcohol, Costco Wholesale; Gina Gallo, Senior Director of Winemaking, E. & J. Gallo Winery; 
Stephanie J. Macleod, Master Blender, John Dewar & Sons, Ltd.; Sara Floyd, MS, Co-Owner, Swirl Wine Brokers and Luli Wines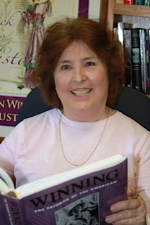 SPEAKER
Molly Murphy MacGregor
Co-Founder & CEO, National Women's History Project

"Women's History Month"

Molly Murphy MacGregor is an educator, historian, Co-founder and Executive Director of the National Women's History Project. She originated the plan for the first Women's History Week in Sonoma County in 1978 which spearheaded the movement to become "Women's History Month."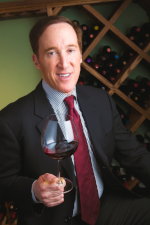 SPEAKER
Adam Strum
Editor in Chief & Publisher, Wine Enthusiast Magazine

Adam Strum, a second generation 38-year veteran of the wine business, is a pioneer whose diverse wine related business has had a major impact on increasing wine consumption and wine culture in America. 

OWNERSHIP/USAGE:
Everything located on the Women of the Vine & Spirits ("WOTVS") website or presented at the Women of the Vine and Spirits Global Symposium is the exclusive property of WOTVS, or is used with the express permission of the copyright and/or trademark owner.  You may not modify, publish, transmit, participate in the transfer or sale, create derivative works or in any way exploit, any of the content so presented by WOTVS, in whole or in part.  You may only download/print/save copyrighted material for your personal use only.  Except as otherwise expressly stated under Copyright Law, no copying, redistribution, retransmission, publication or commercial exploitation of downloaded/streamed/copied material without the express written permission of WOTVS is permitted.