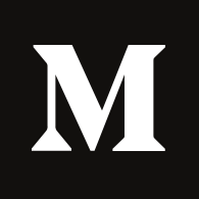 Wine and Grind: Women of Wine and Spirits
Gender inequality and sexism is alive and well across many industries, and wine and spirits is no exception. As you scroll through most company's team pages, there is an obvious lack of women and diversity in senior leadership positions, and often no female representation at all.
My family has been in the wine and spirits industry for over 50 years, and this imbalance became apparent to me from a very young age. The sexist epitaphs and not so subtle slants made towards me when I was working part-time during high school did not go unnoticed. There were incessant remarks such as "I'm too pretty to be behind a desk", and a stark comparison that my male coworkers are merely showing passion when they're upset, while I "just needed to relax", and at the forefront of it all was how plainly I saw that nobody in leadership positions looked like me. At first, it made me uncomfortable but I didn't know why. I just knew it made me feel defenseless and shameful.
Deborah Brenner, Founder and CEO of Women of the Vine & Spirits mentions the same frustration when she states, "I was fed up and disenchanted. Most of my early career in high-end technology and television was spent working in a traditionally male-dominated industry where women had to fight adversity and conquer gender stereotypes without much guidance or support."
Furthering this sentiment, Ann B. Matasar writes in her 2010 book, Women in wine: The Rise of Women in the Global Wine Industry about the wine industry being one of the oldest industries in history but women being absent from it until quite recently. (Wait… what?)
Wine and spirits companies making a change
Because of this frustration (experienced by myself, and many other women who have been trying to find their place), involvement in the wine and spirits industry — from distribution, brand managers, bartenders, and higher leadership, is developing and growing for, and because of, women. Change makers in the industry are doing their best to strive for big-picture change for women in the industry and it's become clear that equal opportunity for all can no longer be a side initiative or a corporate responsibility project because equality within companies and teams is just simply good for business (let us tell you more…)
According to Nielsen Communications, women represent just over half the US population and control $4.3 trillion (73%) of US spending. "It makes sense that we would want women in leadership roles who are guiding the development and marketing of these products. If your consumer base doesn't look like your company, there is going to be a disconnect," mentions Brenner. Further studies by McKinsey & Company have shown that gender-diverse companies are 15% more likely to outperform companies who do not have women in the boardroom. Simply put, a homogeneous team will limit success.
Wine and spirits businesses and brands are taking note. "If you want to build a global business in 2019, why would you limit yourself and your business by not including the best employees from every walk of life?" states Nick Capriccio, Co-Founder of Vikera Tequila, an ultra-premium tequila brand that supports, empowers, and celebrates women in the wine and spirits industry. "Everyone deserves the same amount of respect and opportunity, whether you are entry-level or the CEO. And frankly, the more diversity and representation in a team, the better suited it is to serve a wider customer base. How can we serve a diverse population without a diverse team?"
Women of the Vine & Spirits Founder and CEO, Deborah Brenner has a similar mission: "The empowerment and advancement of women in the alcohol beverage industry. Not only does Women of the Vine & Spirits help empower and advance our members, we have become a unique and alternative forum where buyers and sellers, brands and organizations connect and forge better relationships to develop and grow business."
More and more wine and spirits companies are tackling big-picture change for women in the industry, but there is still a lot to be done at all levels (company, brand, and individual).
Kimberly Ehmke of Jagermeister reflects on her 30-year experience in the industry, "I think women are finally making their way up the corporate ladder. But you will find them mostly in sales positions. Strong women have a better chance of moving up in the industry. They need to go for what they want and not be intimidated by men." This may be easier said than done, but working together and pushing to change the status quo one situation, one job, or one brand at a time will contribute to this ultimate success and create equality across genders.
Fortunately, no matter how isolated many of us may initially feel, no one has to embark on this journey alone. "Mentorship is important. Offering time to women that are just starting their careers and guiding them through the landscape," says Cheryl Durzy, CEO of LibDib, a technology-based beverage distributor servicing California, New York, Wisconsin, and recently Colorado. To young women entering the wine and spirits industry, Durzy advices to "work hard, find a mentor and learn everything you can about the industry (I highly recommend taking some wine and spirits training). Management experience and training is also key."
Incremental change for women isn't a responsibility that remains solely with women alone. Men, especially those in leadership positions, have the power to make big, long-lasting change towards creating a more diverse and equal-opportunity industry. Nick Capriccio reflects on his intention for founding Vikera Tequila, "We have to speak up just as much as women. We have to be conscious of what we're doing, from our actions to who we hire. As a leader in the beverage industry, I can make sure that I am giving everyone the same opportunity and ensure that trickles down to managers and employees. It should be part of the culture."
Ultimate change has to come from all sides. We need to fight hard to take up the space we deserve and then bring more women into that space. Progress only continues if we lean down the ladder and bring people up while emphasizing the importance of male allies. It's easy to dismiss this as a "women's issue" or see men as the enemy, but ultimately this is an industry issue, and furthermore a societal issue, and we all need to take responsibility in order for the status quo to change. As Susan Kostrzewa from the Wine Enthusiast wrote in her 2017 article entitled It's Time We Talk About Sexism in the Alcohol Industry, "The future is not female. It's a group effort. Is it too much to hope for a time when we can work together, play together, and raise a glass together as equals?"
There's not just one tactic for curing gender inequality, but a combination of methods that will take persistence, consistency, grit, and an understanding that it doesn't end with us. The next generation will likely also be struggling with continuing this fight. However, at the very least, we hope we can come together over a drink and create understanding and change that leaves the cultural environment of the wine and spirits industry a bit better for those who will follow us, just as our predecessors did for us.
Learn more about the aforementioned companies who support women in the wine and spirits industry:
Vikera Tequila: Megan Capriccio and Nick Capriccio, Co-Founders and brother-sister team. (Instagram, Facebook, Twitter)
Women of the Vine & Spirits: Deborah Brenner, Founder & CEO. (Instagram, Facebook, Twitter)
LibDib: Cheryl Durzy, CEO. (Instagram, Facebook, Twitter)
Megan Capriccio is an entrepreneur, product manager, business strategy specialist, and gender and diversity expert who helps create, build, and grow companies that support and empower women in a variety of industries. She is the Co-Founder and CPO of Vikera Tequila.
Edited by:
Hanne Ockert-Axelsson is a Product Manager at the UK based MedTech start-up AccuRx, which is striving to solve communication challenges within public healthcare. She is passionate about things that help people live better lives, and applies her academic background in molecular biology and public health, personal interests in sexual health, nutrition, mindfulness, financial feminism, and ethical fashion, and experience in leading strategy, research, performance management, and policy work to support mission-driven organizations.
View Full Article Here.
---